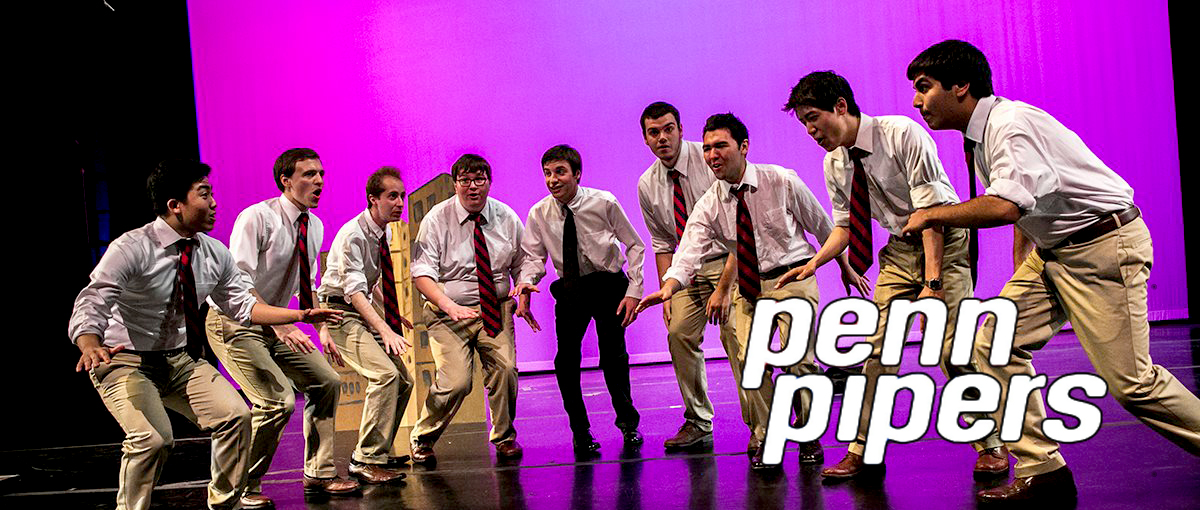 The Penn Pipers, founded in 1950, are the oldest a cappella group from the University of Pennsylvania. A subset of the University of Pennsylvania Glee Club, the Penn Pipers cover a wide range of music, from doo-wop, barbershop and vocal jazz, to contemporary and pop songs. The Pipers develop and explore the edge of a cappella singing while still maintaining their unique heritage.
Come check out our News page for up-to-date information on our upcoming performances!
——————————————————————————————————————————————-
Be sure to check out some of what we've done at our most recent recording session and in some of our performances below!
Good Old Acapella:
Strangers Like Me:
One of our favorite rep songs: "A Pitchpipe, A Song, And A Smile"
The classic Van Morrisson "Moondance" with a Pipers twist!