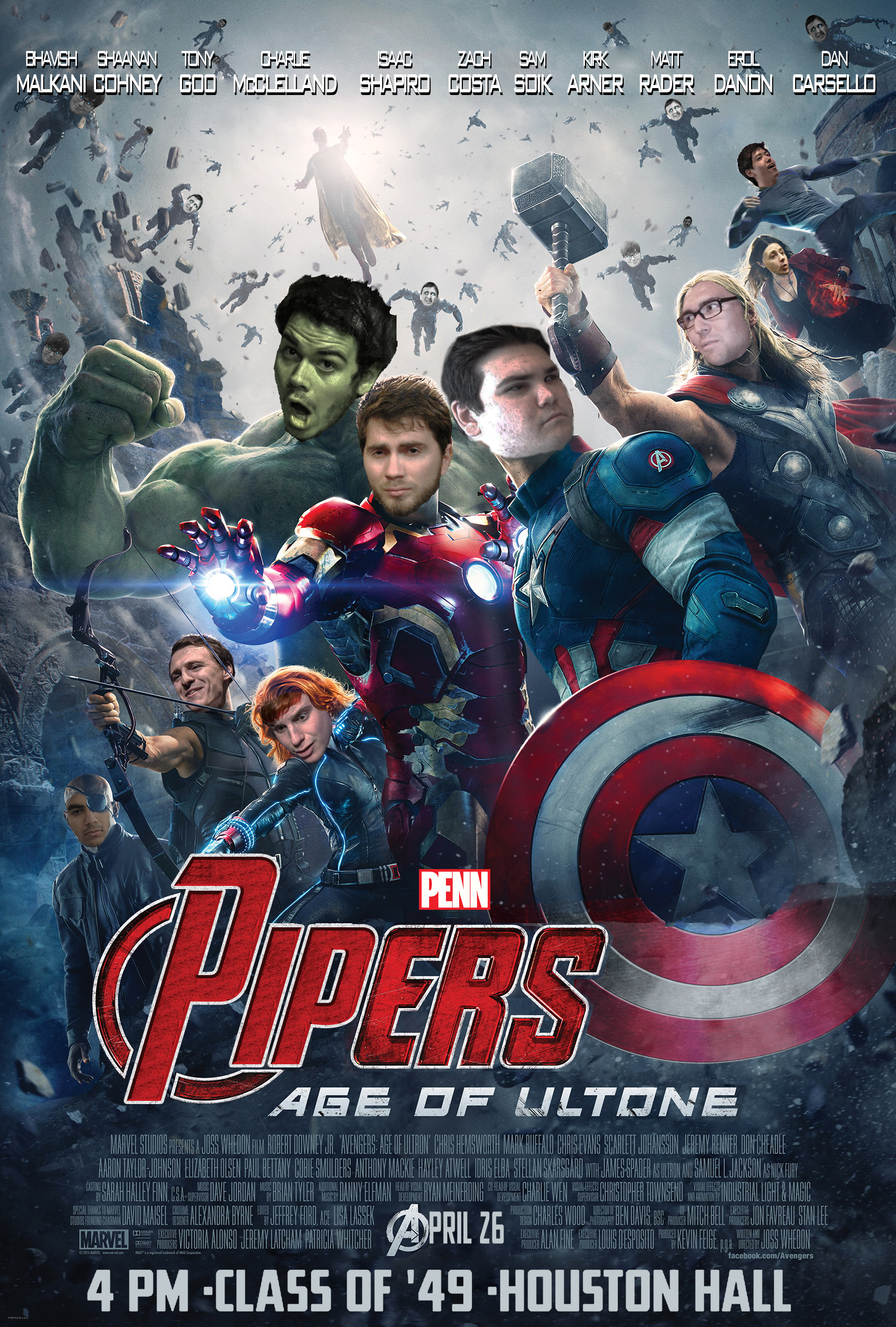 The Penn Pipers proudly present their spring concert, featuring a guest performance by the Penn Sirens!
Join us, Penn's first a cappella group, as we present our annual concert, complete with the smooth sounds of barbershop, jazz, doo-wop, pop, and more! We'll also be joining with the Penn Sirens to sing a song you won't want to miss.
What better way to take a break from your studying?
When: Sunday, April 26, 4:00 – 5:30 PM
Where: Class of '49 Auditorium in Houston Hall